OUR SERVICES
LOGISTICS AND CUSTOMS LOGISTICS
LOGISTICS: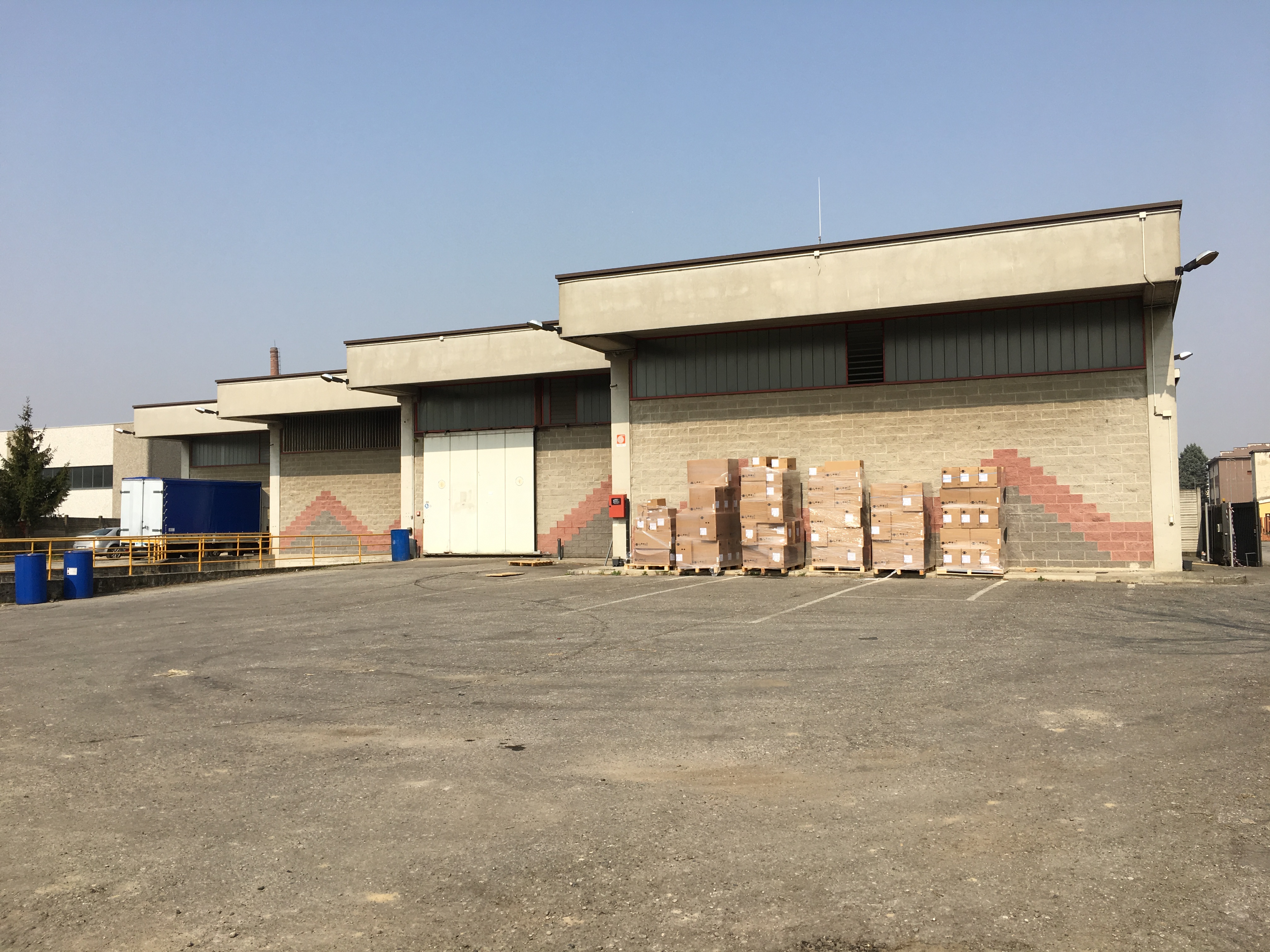 From our terminal in Paderno Dugnano we follow our customers with constant application to quickly satisfy all logistic services' requests. We understand that nowadays many companies produce and supply at the moment because of lack of space or because it has to be delivered immediately.

Our services are:
Loading and unloading of goods
Orders preparation
Orders division
Labeling
Palleting
Food storage
CUSTOMS:
Through our reporting officers we can handle all customs operations required to import and export your goods. Our constant presence in customs allows us to control the status of customs clearances daily and quickly set in to overcome possible obstacles and give prompt answers to customs officers' requests.

Our services are:
Export customs operations
Eur 1 release
Import customs operations
IVA account
A3/A4 foreign state warehouse
EXPRESS AND DEDICATE TRUCK SERVICES
Some customers require express or dedicate deliveries due to specific temporal or service needs. We can supply any type of means for this type of service, from the van to the BILICO and the MOTRICE.

We serve you according to your needs with booked and/or appointment deliveries. We keep in touch and under direct control the vehicle via satellite and the driver by phone for the entire way: on request we will also give you the opportunity of th double driver on board (MOTRICE OR BILICO and very high value shippings).

For this type of service we guarantee our customers assistance 24/7.
controlled TEMPERATURE TRUCK SERVICE
Now we come to a section of our company dedicated to the transport and storage of goods under controlled temperature. As the word itself says, it's a service that requires care and very high and precise operative standards.

We employ very careful partners to the realization of the shipment. Our loaders are inspected at documents and insurance level to guarantee you and us a perfect service without any operational risk.

We can ensure the service in the whole Europe even for this type of transport, whether import or export from the pallet to the whole load. We can combine controlled temperature service with ADR goods and double driver.
ADR GOODS TRUCK SERVICE
Inspection and control of our partners is constant and detailed also for ADR transport, we use precise and specialized conveyors in to furnish a sure and reliable service, most of them owning SQAS certification, the others at least owning security certifications required by the norms in force.

Our means are always equipped with what's needed in every type of transport: sand, shovel, eyeglasses, safety shoes are compulsory for our drivers.

We can handle from vans to trucks with all the necessary authorizations for the loading and for ADR shippings, on national and international level.

We keep constantly up to date and we receive and apply new dispositions.
Sea and air freights
Even if we have just arrived in the Italian landscape of national and international overland shipments, we our clients encouraged us, with immense joy, to open a brand new branch of services for sea and air freights.
We can guarantee our clients first-class and ad-hoc services thanks to a wide network of direct agents and co-loaders.
We make specific study plans in order to offer our clients the most convenient and effective solutions to face transportation's everyday needs.

Our sea services:
Import and export container booking
Import and export custom's operations
Handling at the port and at the warehouse
Credit letters negotiation
Personalized custom assistance
Handling of every type of Incoterms yield
"ALL RISKS" insurance by request
Door/door - port/port - cross-trade foreign to foreign services
Handling special equipment/project cargo
Handling of dangerous goods and reefer container
Documental handling MBL/HBL
Weekly departures and arrivals to/from the main international ports
As for the sea freights, also for the air freights our staff follows the services with scrupulousness and competence.
We have extended our co-loaders network in order to offer our clients all the possible destinations. 
We are also specialized in shipments of fresh food, wines and liquors.
FAIRS – EXPO 2015
Milan has always been the Italian financial and cultural capital city and has always maintained lots of economic and cultural exchanges with the whole world. The ever growing expansion has been helped by the presence of the fair poles (MILANOCITY AND RHO) and by the great opportunity given by the chance of being the city that will host EXPO 2015; a further incentive for local and national economy.
EBC CARGO already serves dozens of clients for what concerns pick-ups, deliveries and stand preparation directly at the fair areas.
On a daily schedule, our means can load ADR goods, controlled temperature goods (mainly food and medications), machineries, shipments that need tail lift and trans-pallet for white gloves service deliveries.
In preparation for a great request of controlled and handled with HACCP spaces related to EXPO 2015, we have set a 100 mq cell with a constant and always monitored temperature of +15°C+25°C and at max 50% of humidity.
Don't waste time and book your space! Your goods will be monitored and handled with all the sanitary standards in order to preserve their own characteristics and quality for a long time.
It is possible to book your space in our warehouse for the whole time of the event or for part of it. 
We'll handle, by request, the PICKING AND PACKING service of your goods and we guarantee the delivery in 4-12 hours from the request.
We work with specialized local partners with headquarters in the whole world.

Since EBC CARGO is strategically located, we can offer EXPO customers and suppliers the chance to stock their precious goods with controlled temperature needs in a near-by warehouse.
We also offer the possibility, for those who need a long term parking, to rent space near the Expo area in our warehouse which area controlled and under video-surveillance.
In both cases ours are modular spaces, which allows us to face the most particular and meticulous needs of every client, who may need a temperature between +15°÷+25° or cells at +2°÷+8°.

We will deliver your goods with extreme care following our HACCP standards and with special shipments with controlled temperature in order not to interrupt the cold chain.